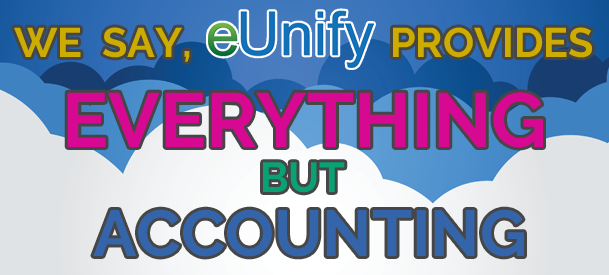 Finding new property management software can be challenging, you want to make sure that the new software will be able to integrate with platforms you are currently using. Integration saves you time and the need for duplicate data entry, so confirming cross-platform compatibility is an important point in the shopping process. eUnify integrates with C3, Jenark, Quickbooks, Sage and TOPS....with more on the way! We developed proprietary integration in collaboration with these property management accounting titles to automate initial import of account data, and continued synchronization through nightly automatic processes.
C3 Integration:
Developed by Advanced Technology Group, Inc., the premier provider of financial accounting, property management and customer relationship management (CRM) solution for the community association industry. ATG's flagship solution is Complete Control for Communities, better known in the industry as C3.


Jenark Integration:
Developed by CoreLogic two decades ago with the sole mission of providing the most advanced property management software technology to the real estate industry.


Quickbooks Integration:
Quickbooks facilitates bookkeeping for property management companies and is well-suited for small to medium sized companies, or self-managed associations. With Quickbooks, property management companies can collect rent and security deposits, pay for maintenance and repairs, handle pass-through expenses to tenants and much more.


Sage Integration:
Sage (formerly Peachtree) is small business accounting software with a range of easy-to-use, secure and efficient business management software and services - from accounting, HR and payroll, to payments, enterprise resource planning and customer relationship management.


TOPS Integration:
TOPS Software creates Condo & HOA management software that simplifies community association management by integrating accounting, management and automation.

eUnify is committed to continually innovating and evolving to match your business needs. We maintain a regular schedule of update releases and are willing to listen to suggestions for enhancing our system, as well as integrate with leading accounting software. We have an open API policy, which means our list of accounting integration partners will continue to grow over time. Schedule a demo with eUnify today!