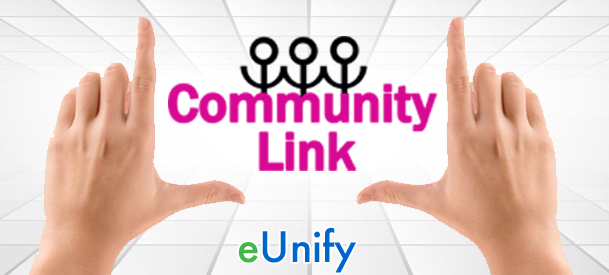 In conversations with eUnify clients recently, best practices for leveraging the CommunityLink homeowner portal has emerged as a recurring theme. I have observed clients utilize the portal with varying degrees of success and have come up with a short list of ideas for making the most of the community portal. Basically, it comes down to building content. Think about your favorite news site. You probably visit it a couple times a day. If content isn't constantly refreshed, you are easily bored and unlikely to peruse outdated headlines. While announcements, events, and documents in your community portal are slower to change than the day's headlines, building a library of content will encourage homeowners to come to the portal site more often. Here are some ideas for maximizing usage of the eUnify CommunityLink portal:
Enable Online Payments:
The number one reason homeowners log in is to view their account balance and make online payments for assessments. We all pay bills online, so enabling this option just makes sense with how other areas of our lives operate. Online payments are attractive to homeowners looking for convenience, credit card options, and self-service. For managers and board members, taking advantage of this function encourages timely payment by all homeowners (i.e. fewer delinquencies), and allows for automatic payment integration so payments post to account ledgers with no manual effort. Contact us to learn more about enabling online payments in your CommunityLink portal.
Produce Meaningful Content:
Keep homeowners interested by posting helpful and meaningful content. One of the goals of the portal is self-service, so, at a minimum, consider uploading resources you can predict homeowners will ask for. CC&Rs and other governing documents, rosters, forms, and newsletters are easy to upload and doing so saves everyone the hassle of emailing for basic information. Other resources, such as recommended contractors, classified ads, and community events add another layer of interest to your portal site. Engage the community creatively through slideshow albums that showcase the community and its residents, or by preserving history through uploaded memorabilia, such as original marketing materials, floorplans, and site maps. All these levels of content are worth considering prior to launching the portal so users have content to view the first time they log in. Be sure to add something new on a periodic basis to keep the portal fresh.
Drive Portal Traffic through Key Functions:
Another goal of the portal is to offer visibility into management functions. Making full use of the uManage platform for Resident Requests, Violations, Work Orders, ARC Plans, Vehicles, Visitors, Passes, and Pets creates built-in interest as homeowners' interactions with management and activities related to homeowner accounts are all addressed in one space. Resident Requests can be used as a customizable ticketing system for fielding homeowner questions, feedback, and, well, requests. Violations and Work Orders entered into uManage by management are readily visible in the portal, and homeowners can even respond to violations and upload photos of their own to indicate when an issue is cured. ARC Plans can originate as an application by homeowners in the portal, the review committee can vote on plans on a special page in the portal, and homeowners have documentation of plan approval or denial memorialized on their accounts. Enabling Vehicles and Visitors pages allows homeowners to maintain this information, which can be used by gate staff in issuing parking passes. Other interactive functions include Facility reservations, eVoting, and Board Portals, which should be their own blog topic with the numerous reporting and task capabilities available.
Go Mobile:
CommunityLink mobile app is available for download for Apple and Android devices. Making the portal a mobile app meets people where they are, on their mobile devices. The app is free to download and login credentials for homeowner accounts are identical to the traditional portal site. Homeowners can make online payments and even receive push notifications through the mobile app.
Tags: portals community link