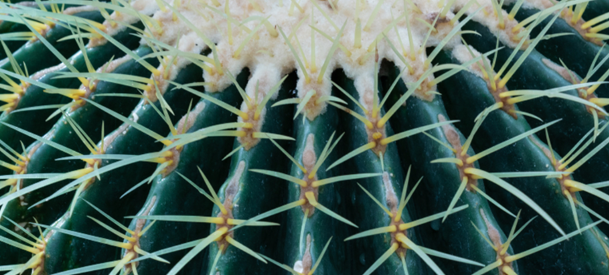 Whether you live in the desert or in greener parts, much of the US is experiencing drought conditions. Xeriscaping is a great way to conserve water, save time, and update the appearance of your home. Let's take a closer look at what xeriscaping is, what the benefits are, and some things to keep in mind when it comes to your HOA.
What is Xeriscaping?
Here in Phoenix, the term evokes an image of gravel and cactus, but xeriscape doesn't have to appear so barren. The goal of xeriscaping is to reduce the need for supplemental water irrigation. This means landscaping should focus on plants naturally suited for the environment in which you live and make use of techniques for conserving water, such as soil grading, rain gutter capture, and mulching to seal in moisture. Even for us desert-dwellers, there is a surprising variety of cactus and drought-tolerant plants to break up the sea of rocks in the front yard. Xeriscape doesn't have to be boring or ugly, it just needs to be well-planned.
Why Xeriscape?
Savings – The great thing about being environmentally friendly is that doing so is usually pocketbook friendly, as well. In the process of conserving resources, we usually conserve our time and money. Over 50% of residential water use in the US is used on landscapes. Homeowners can save up to 60% on maintenance and water costs by switching to xeriscape. When drought strikes or becomes more severe, lush landscapes dry up or die off, representing significant monetary losses and to homeowners, not to mention property devaluation. Who wants to buy a house that looks like the one on "Malcolm in the Middle"? Xeriscape is as much about protecting your home value as it is about conserving resources.
Value – Protecting your landscape against drought helps you preserve your investment in your home both by minimizing drought-related damages, and by making the property more attractive to buyers. Xeriscape can increase your property value by up to 15% because the use of native plants results in a naturally more lush aesthetic and makes yard maintenance easier. Easier maintenance also means easier compliance with HOA rules.
Eco-Friendly – Not only does xeriscape save water, it reduces green waste such as lawn clippings, and reduces pollution from fertilizers commonly used on turf.
Xeriscape and the HOA
If you live in Arizona, California, Nevada, New Mexico, or Texas, you aren't likely to run into much trouble with your HOA when implementing a xeriscape design. In fact, many southwestern states and municipalities might even have financial assistance or tax incentive programs to help with the costs of switching to xeriscape. Some southwestern municipalities have gone so far as to mandate xeriscape for front yards in new-build communities.
Wherever you live, be sure to follow your HOA architectural guidelines and submit plan details for committee review before buying any plants or landscaping materials (or signing any contract with a landscaper). Landscaping is a big investment and maintaining curb appeal throughout the community is one of the biggest concerns of your HOA board.
Tags: HOA Landscaping