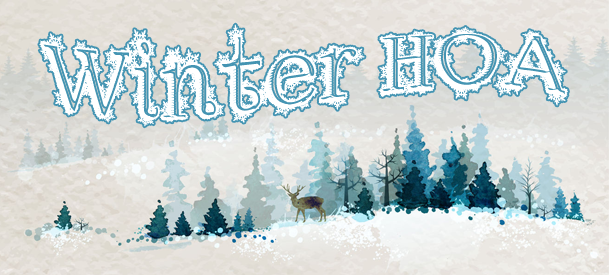 It's predicted that this winter will be the coldest in history. Property Managers and HOA's are you ready? Here are 6 great winter articles to help you prep.

The winter months have nearly arrived, and as last year's harsh season showed, even the typically warmer climes aren't immune to snow and ice. As winter approaches, this checklist of important preparation measures will keep you ahead of the storm.

While we don't experience whiteouts or heavy blizzards, Arizona does have its own version of winter. Even without these harsher conditions, there are some maintenance tips to do around the house this winter that can help keep those energy costs down and everyone comfortable. And if you rent your investment home to tenants, they will greatly appreciate the effort!

As we begin to unpack our sweaters and watch the leaves turn to orange and red, we are reminded that winter is just around the corner. Although it may be painful to think ahead to blizzards and sub-zero temperatures, as a property manager, now is the time to winterize your properties.

For property managers nationwide, the crisp air and declining temperatures are a reminder to bring energy conservation to the forefront. Here are six measures that engage tenants, helping teams save money and energy once the cold hits.

Frigid, blustery weather approaches many parts of the country, and property management companies potentially face the wrath of Old Man Winter. From busted and frozen pipes to potential fire damage, we have a few tips to help you prepare for the coldest of temperatures:

If your region typically sees a storm or two during the winter (think Midwest) you're probably already doing most of the prep tips listed below. It's much more difficult to prepare for a potentially catastrophic storm when you're in a region in the U.S. not typically affected. Regardless of where your properties are located, the following advice can help you to be prepared – just in case that big storm makes a bid for your vicinity.