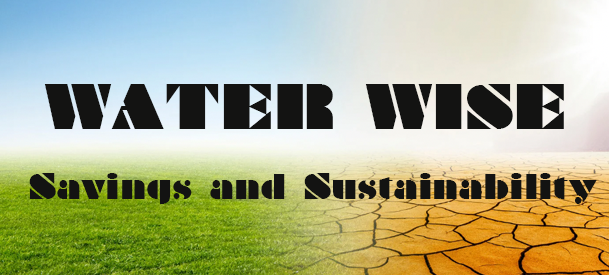 With no end in sight for the "megadrought" plaguing the southwest, I sometimes wonder if it was a mistake making my home in the desert. Water rights negotiated by the myriad of municipalities dependent on the Colorado River aren't worth the paper they're written on if the source dries up. Many are under water use restrictions already. My parents live in Utah, which to my eye is a far greener place than my surroundings in Phoenix, and they are currently restricted from watering their yard more than twice a week, 20 minutes per watering. The Great Salt Lake is drying up, and so is Lake Mead. Water use restrictions likely are coming down the pike for millions of residents of America's southwest. It's time for your community association to get ahead of future restrictions with voluntary water cuts.
Where should we focus our conservation efforts as community leaders and managers? In considering where you might save, it's important to look at how water is treated and distributed in your area. Phoenix has some of the best water infrastructure in the world and recycles 89% of its wastewater for irrigation, cooling towers at the Palo Verde Nuclear Plant, and other uses1. This means that the vast majority of water going down any drain in the Phoenix area is recycled, which also means that individual use inside the home and even water use for indoor amenities in your community do not represent a major problem. Consider also that many cities rely on gravity-fed sewer systems, so severely reducing the water going down the drain could actually cause these systems to clog and back up; it's necessary for water to continue flowing through the wastewater system.
In the region, agriculture consumes the most water. Where our communities are concerned, the problem also is outside, in the landscaping. Water used outdoors can't be reclaimed and recycled for other uses, so it's critical for us to reduce outdoor water use during this time of drought.
Most municipalities in this region offer resources to help you get a handle on your community's current water use and programs to help you identify and implement areas of potential savings. The Phoenix Water Smart program focuses its attention on landscaping. Here are a few key points from the program's website you should consider2:
Even the best irrigation systems are challenging to maintain. As systems age, more inefficiencies can arise.

Leaks and other problems are often difficult to detect if you don't know what to look for.

In our desert climate, water use for HOAs can be a significant expense for a community. In fact, in Phoenix, up to 70% of water used by residents is for outdoor watering.

You could save water and money for other community needs without sacrificing a beautiful landscape.
The site provides valuable resources for communities looking to save money and be part of the water conservation effort, including online resources, budgeting tools, ongoing water use analytics for your community, and even onsite/online presentations by city staff to your Board Members, Manager, and landscape vendors. Check your city's website for similar content, or browse content provided by other cities, such as Phoenix.
My community changed landscape contractors and focused on getting the old irrigation system fixed. Even after the addition of new plantings in the common areas, we have cut our water usage by half, year over year, saving THOUSANDS of dollars that can be spent on other projects. For us, the biggest savings came from fixing leaking irrigation and reducing some of the grassy areas along a frontage road outside the walls of the community in favor of drought tolerant shrubs. Simple landscaping changes can add up to enormous savings for your residents and help make your community more sustainable.