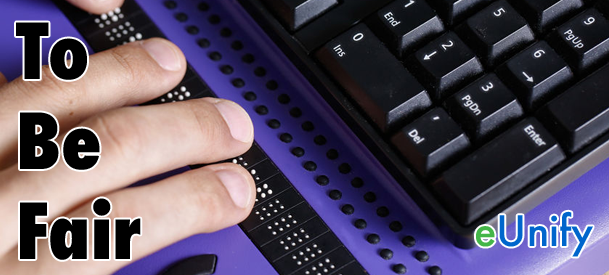 All of us involved in servicing community associations, whether we be vendors, managers, or board members, have the important task of keeping up with legislative trends. Some states have much more complex statutes than others regarding this area of law, but we can expect that trends in these few states that are population centers and planned development community hotspots (California, Florida, Texas) will set precedent and find their way into the legislative agendas of other states. Recently, litigation initiated in Florida, seeks to enforce communities with an online presence into ADA compliance. This post is a follow-up to a previous post regarding Florida legislation requiring community associations to have online resources for all homeowners to access key documents (see, "Portal Up, It's the Law). Let's explore the current litigation and how to ensure you aren't caught in the crosshairs of a similar complaint.
The Claim:
Victims Awareness, Inc. filed a lawsuit against a condo association in District Court in the Southern District of Florida, claiming that the named defendant condominium association discriminated against blind or visually impaired people. The premise of the alleged discrimination is failure by the condo community to make listings for rentals and sales and forms related to housing requests accessible to blind or visually impaired people. The complaint cites both the Federal Fair Housing Act of 1988, Title VIII, 42 U.S.C. § 3601, and the Florida Fair Housing Act. It is important to note that these citations frame the complaint in the context of housing discrimination, which offers insight into options for compliance.
Implications for Florida Community Associations and Beyond:
Since this complaint focuses on fairness in housing as it relates to online content provided by the association, and since Florida law requires community associations to maintain an online presence, there really are only two options for a public association website: 1. Remove any and all documents and links that pertain to sales or rental listings for units in the community, or 2. Rebuild the public website so that all content can be rendered as text so that third party software designed to read web content aloud to the visually impaired can be used to browse the association site. If your association is not in Florida, this is still an issue to watch out for because it pertains to federal law. Lawsuits such as this could pop up anywhere in the U.S. at any time. Whether in Florida or elsewhere, there is a third option that will make you compliant and take the sights off your community. This option is to use a compliant vendor for your association's online needs, such as eUnify's CommunityLink resident portal.
eUnify Has You Covered:
To do its part as a vendor to community associations, eUnify has built in the UserWay widget, which provides ADA compliance functionality, including the ability to read website content aloud, enlarge text on the page, increase color contrast, and other tools for enhanced legibility. It appears the lawsuit targets the defendant association on the grounds that its content is publicly available, so associations can technically bypass compliance requirements by using a private portal, which eUnify's secure CommunityLink resident portal is. Regardless of the viability of this workaround, we deployed this same accessibility widget for CommunityLink so blind or visually impaired residents are not excluded from your community's online activity.
Sign up with eUnify today and stay ahead of potential litigation and possible legislative requirements.
Tags: resident portals portals HOA law