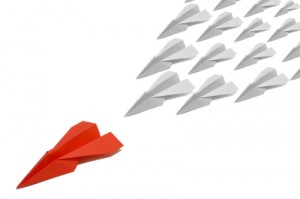 HOA Compliance enforcement is a core task of property management. As a process, it can be time-consuming, tedious, and difficult to keep track of, not to mention laden with the landmines of homeowner pushback and ignorance of community regulations, and even feuding neighbors. I've heard a number of anecdotes from property managers, who take the brunt of resentment held by a small number of their residents for the rules. Fortunately, there are really great tools available to property managers to help streamline inspections and enforcement, saving time, keeping track of escalation, and communicating more effectively with homeowners.

When it comes to streamlining and becoming more efficient, automation is key. Most managers are ditching the old pen and paper method of HOA violations capture in favor of today's software solutions and mobile apps. If you aren't using a platform (that you like) now, then you should be shopping for one. Consider these points of automation in comparison to pen and paper: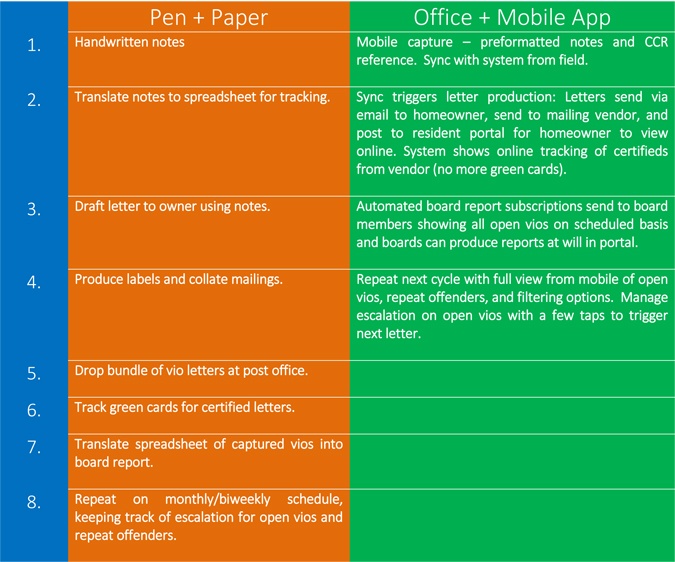 Some solutions out there allow you to reduce the entire process literally to a half dozen taps on your smart phone
. Imagine CC&R violators receiving automated communication about the violation via email, portal account, and snail mail (sent same day!), automated notes adding to the homeowner account, automated fines adding to homeowner ledgers, and boards receiving updated activity reports, all with the mobile capture as the single trigger.
Firms adopting software can reduce time and overhead while managing more communities, serve more homeowners while fielding fewer calls, and work more efficiently while decreasing margin of error.