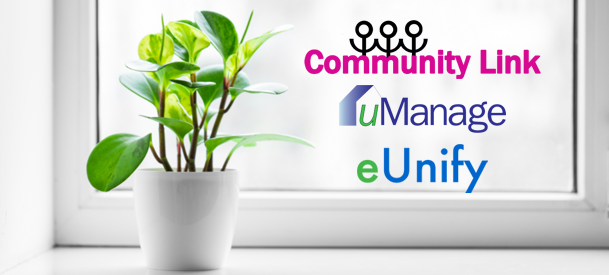 Property managers and HOA Boards often get a bad rap because most of the communication with homeowners skews negative, such as, "you painted your house the wrong color and now you must redo all of it!", or "hurry up and pull those weeds!" While these messages to homeowners for compliance issues are necessary for community maintenance, often they are interpreted as personal attacks, or at least a nuisance. With the warmer spring weather, homeowners are usually more interested in beautifying their homes, which presents a great opportunity to property managers for positive reinforcement. Here are some ideas on how to use uManage and the eUnify homeowner portal - Community Link to facilitate positive community yard campaigns:
Send Friendly Letters: Property inspections usually focus on where homeowners are in violation of deed restrictions. Consider adding a workflow step in uManage to send a "Nice Yard", or "Thank You" notice. Homeowners will be pleased to receive compliments in their mailboxes and inboxes, and more inclined to keep up the hard work.
Hold a Contest: Hold a community "Best Yard" contest to reward beautification efforts of homeowners. The contest can be advertised via eBlast and announcement functions in the eUnify portal. Have the property manager/inspector identify the top 5 or 10 yards and post a survey for open vote in the portal, allowing the community to weigh in on a winner. The winning home can be spotlighted on the association website, hosted by eUnify, and featured in a contest results eBlast, sent from the portal.
Spring Cleaning Campaign: Use the eBlast, announcement, and website capabilities of eUnify to remind homeowners of important spring cleaning items. Post a checklist for homeowners to work through to ensure their homes and yards are in good, working order after the ravages of winter weather.
Host a Donation Drive: Post a spring cleaning donation drive on the community calendar in the portal. Such an event could be coordinated with a local charity to help homeowners feel good about decluttering their homes and yards for spring. Communication tools in the eUnify portal can be used to get the word out. An alternative spin on this event could be a community garage sale, with proceeds from donated items going toward improvement and maintenance of common areas.