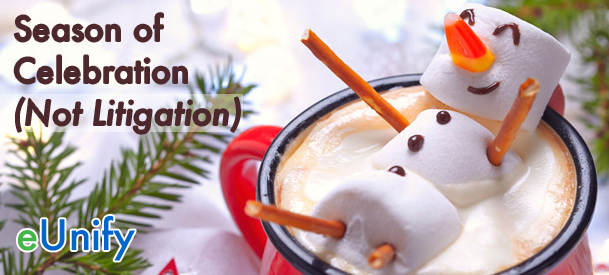 The holidays are meant to be celebratory, but this time of year presents special challenges to community associations. It is impossible to search for the terms "HOA" and "Holiday" without returning a slew of headlines regarding homeowner battles with their associations over holiday decorations, many of which turn into expensive litigation. If your association needs to adopt holiday regulations, here are some points to consider to prevent such expensive battles:
Authority:
In most associations, governing documents permit the Board to adopt rules and regulations governing the exterior appearance of properties. However, the Board should first confirm such authority exists. Likewise, the Board must confirm that any rules adopted are consistent with the community's covenants and bylaws.
Reasonableness:
While the Board may have authority to adopt rules, it should consider whether such regulations are beneficial and necessary. The Board should first consider the desires and preferences of homeowners and whether there is a genuine need for restrictions. Restricting holiday decorations may be necessary in some associations for safety and aesthetic concerns, but in many communities, they may be viewed as needlessly restrictive, "grinchy", or harsh. Rules not carefully crafted might instill animosity, divisiveness, and create an enforcement nightmare.
Possible impact on safety, traffic, and neighboring properties are legitimate concerns and reasonable bases for holiday guidelines. For example, the Board may wish to prohibit decorations which create sight limitations or blind spots in the road, or which shine into the windows of neighboring properties. The Board could also restrict decorations which potentially pose a safety hazard or risk to persons or property. Timing is another consideration. A rule requiring that light and/or music shows end at 10 p.m. is sensible so that neighbors are not disturbed in the late evening by traffic, noise, or lighting.
Community Involvement:
If considering adoption of rules, the Board should first solicit community involvement. People generally respond better when their input goes into making the rules. If the Board simply issues an edict to the community without hearing homeowner concerns, the rules may be perceived as petty, or as targeting individuals. Rules should be limited to those which are reasonably related to protection of property values and bear some relationship to the health, safety and enjoyment of the community as a whole.
Respectful and Inclusive:
It is critically important that holiday rules adopted by the Board be guided by principles of cultural neutrality and religious inclusiveness. Communities are filled with diverse people celebrating the end of the year in diverse ways. Where most of the holiday décor legal battles begin is where the line of discrimination appears to be crossed. No one wants to feel excluded from holiday celebrations, or by extension, from their communities. Where an association is concerned, the type of decorations on display should not at issue.
The Board can prohibit any form of decoration or construction in a community's common areas. Some associations like to decorate the common areas to enhance the season for residents. If the Board does decide to decorate, it must be careful to ensure such decorations are culturally and religiously neutral.
Conclusion:
As a general rule, it is best not to over regulate when it comes to holiday decorations. Any guidelines or rules adopted should be reasonable in nature and agreeable to the community at large. This time of year, it might be a good one to ease up on enforcement activities, too. If someone puts up their lights a few days early or fails to take them down until a few days after the designated time, it's smarter to foster yearlong good will by not spoiling the holiday season for community members. If approached carefully and correctly, holiday restrictions can actually benefit all owners and limit holiday stress.