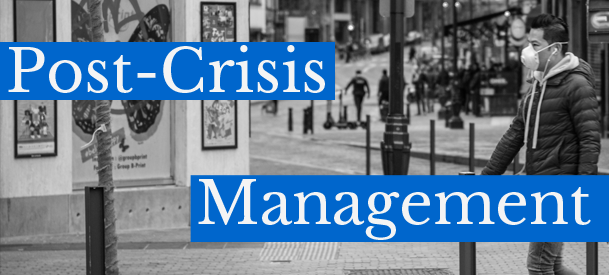 They say the worst thing you can do in a crisis is fail to recognize you're in one. With the constant news coverage, school closures, and life on lockdown, this crisis has our attention. Every one of us is impacted and has made difficult sacrifices. For many of us, it has been a time to assess what we can control and how we can improve ourselves and our businesses. For us in the HOA industry, we can't get so caught up in crisis management that we fail to consider our lives as post-crisis managers. There is so much uncertainty weighing on the world now that it might make you hesitate to plan too far ahead, but now is the perfect time to be forward-thinking, restructure, and prepare for a future with new challenges.
Amenities are closed, call volumes are down, meetings are postponed, and your teams are working remotely with varying degrees of productivity (not everyone is built for the working from home model). The pandemic may have lightened some of the workload, but it will all pick up again for association managers. Now is the time to reconsider systems and processes so you are better positioned to handle the work when it resumes in full force. Some questions to consider:
Do you have the right system architecture in place for remote working and manager mobility (i.e. cloud-based system with mobile-enabled components)?
What functions/services do you still provide in-house that can be outsourced (such as mailing and IT infrastructure)?
How automated are your processes?
How are you tracking employee productivity?
Have you identified areas for improvement that the crisis may have exposed as weaknesses?
How will you emerge from this crisis as a competitive player?
eUnify offers solutions to make the most of this time of crisis to become leaner and more efficient. We are confident we can help you meet the challenges of post-crisis association management.