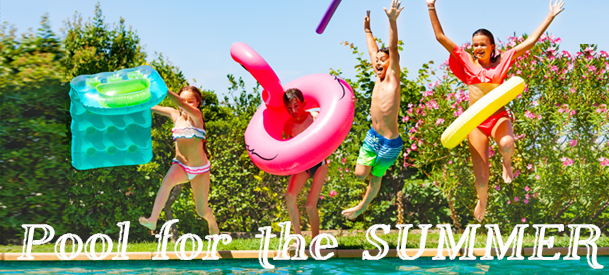 Few things are more quintessentially "Summer" than kicking it poolside while the kids splash in the sun. After a year of pool closures and all the anxieties and tragedies of the pandemic, people are more than ready to try and enjoy the Summer. Get ready for fun in the sun by giving thought to legal, maintenance, health, and organizational concerns.
Legal Considerations:
Board Members should research applicable state laws and consult with the association's attorney to make sure the community pool is operating in compliance with all legal guidelines. The role of the Board, in part, is to help limit the liability of the association; checking all the legal boxes is the best way to protect the association from lawsuits, preserve community value, and promote homeowner safety. A few things to consider include, proper signage, pool maintenance, and reviewing state laws.


Signage:

If you live in areas that get more than the fair share of sunshine all year, chances are your signage could be faded from sun exposure. Replace signage frequently enough so that all the text is clearly legible and make sure your pool rules are up to date to conform to any changes in community policies and/or local laws. Make sure lifesaving equipment is in good condition and positioned properly for use in case of an emergency.


Pool Maintenance: You may have seen the headlines of an impending chlorine crunch. A major fire last year at one of only three facilities in the US that manufacture chlorine tablets for pool maintenance, coupled with a quintupling of pool sales during the pandemic is straining the supply chain. Most retail outlets are limiting purchases of chlorine on a per customer basis. Now is a good time to stock up and store what you can and reach out to your pool maintenance company to see how they are preparing for this shortage and how they plan to continue servicing your community pool. Proper maintenance is commonly enforced as a matter of law or city code; plan now to keep water quality up to par all summer or risk having your pool shut down for non-compliance.

Changes in State Laws:
Keep up to date on local laws, as these are ever-changing and could impact how you operate and maintain common area assets, such as the pool. For example, California's Health and Safety Code in recent years has redefined pools within private homeowners associations as "public pools", subjecting the same to strict maintenance mandates that include, (1) new parameters for acceptable water characteristics, (2) strict monitoring of pool facilities and requirements for written records, (3) enforcement of specific safety and first aid equipment, (4) requirements for at least one keyless exit and self-closing latches, and (5) health restrictions for employees and pool users.


Health Concerns:
The vast majority of community pools closed and stayed closed past few summer to prevent transmission of COVID-19. Current headlines indicate that some areas are still holding that closed position. This may be a bit misguided or overly cautious given the growing body of evidence that informs CDC guidance on the topic. Previously, the CDC had confirmed that chlorinated pool water could make virus particles inactive, and more recent guidance regarding masks and distancing is based on new data showing the available vaccines to be outperforming predictions in terms of preventing transmission and serious illness.

Keeping Organized:
We have so much more data and concrete guidance from public health officials this year to understand how to operate our amenities safely. Local mandates could still require reduced capacity at the pool for Summer 2022. If this is the case, you will need to keep organized and set up a system to track and limit capacity at the pool. To assist with this effort, you might consider adopting software, such as uManage by eUnify, which includes pool pass functionality, which enables homeowners to request a pass, managers/Board Members to issue passes, and pool staff to use any smart phone to scan system generated QR codes to confirm pool entry eligibility. Passes can be set to expire, and managers can monitor the number of passes issued for a given day or other timeframe. Contact eUnify to learn more about pool passes and other tools that will help you organize your community's summer activities.
Tags: Community HOA COVID-19 communitylink