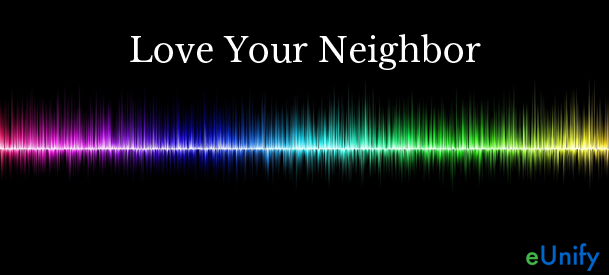 The world is on fire, or at least it can feel that way with the succession of biological and economic disasters, and social revolution in process. Flip through memes on social media and it's clear that people are applying humor to understand and cope with the dramatic environment we find ourselves in. Humor gives us brief reprieve from the stress of it all, and any step back we take for a minute shines a bright light on the fact that there is still so much that's good, and so much opportunity to do better. Searching for humor in social media feeds reveals a seemingly equal tripartite mix of funny memes, "Karens" in fits of rage, and meaningful social discourse. Focusing more on the meaningful discourse, a million acts of kindness are revealed. People are reaching out and showing love to their literal and proverbial neighbors in unexpected ways.
I've seen this in my own small community of patio homes in Tempe, Arizona. Even with a demographic in our HOA that heavily skews retiree, we have a rather diverse group of people from different ethnicities, nationalities, political opinions, and economic statuses. For the several years living in this community, only on rare occasion have my neighbors or I engaged in conversation. Since the start of the pandemic, this dynamic has shifted, and I've come to know my neighbors much better.
From driveway wine time, to conversations at the mailbox, I've been able to listen to the concerns and views of the people I call neighbors: The pastor actively organizing assistance for elderly neighbors; the veteran with warm eyes, good heart, and conservative views; the liberal couple with positive chalk messages on their garage door; the British expats with a pulse on things across the pond; the sweet African American woman with an incredibly optimistic outlook; the immigrant family working from home while teaching two young children; the Muslim man always ready to help; the woman always walking her dog and offering conspiracy theories in a friendly way. Listening to my neighbors has made me less quick to judge and assert my own opinions.
The shift to working from home provided many Americans a chance to redefine work/life balance, get excited about being active and outdoors, and reevaluate priorities. The same energy applied to self-improvement and reconnecting with family during this time has the power to reform our communities into safe spaces where we respect each other for our differences.
This month there is a confluence of disasters and celebrations that give us an opportunity to reflect, listen, and practice empathy for our neighbors, whose various experiences and identities make our communities richer. June is Pride Month. June 19th is Juneteenth, also known as Freedom Day, the oldest nationally celebrated commemoration of the ending of slavery in the United States. This June we are still squarely in the midst of the worst pandemic in a century. This month protests demanding police reform and a reckoning of social inequities is going strong 21 days in and gaining momentum as a global movement. That's a lot to consider. No one can be faulted for not navigating all the issues of the day perfectly, but that doesn't mean we shouldn't try. We should all take this chance to do better, love our neighbor, and unify our communities.
Tags: Community