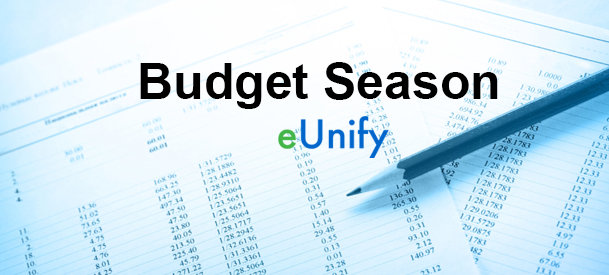 This is the time of year that community associations across the country look back at how well they've performed in actual expenditures compared to the estimated budget prepared in the prior year. As many as 35% of associations report negative budget impacts from the COVID-19 pandemic. Whether COVID blew up your budget this year or you made it through relatively unscathed, here are some market trends to consider when creating your 2022 budget:
Budgets-impacting Trends:
Supply Chain Chaos
Supply chain disruptions have impacted just about all industries and made certain materials scarce and more expensive. For example, lumber costs are at a three-month high with low supply due to wildfires and transportation problems coupled with increased demand. Another example included in an earlier blog post about getting the pool summer-ready, is the shortage of chlorine tablets due to fires and hurricane damage at major chemical plants in the US.
Labor Shortage
A Wall Street Journal article from October 14, 2021 examines the current labor shortage in detail, citing a statistic that 4.3 million workers are missing from the economy, a shortage that the authors report many economists expect to last for years to come, or to become a permanent fixture of the US economy. Companies have had to adapt to this labor reality by increasing wages, innovating new ways of working, and turning to technology to automate processes.
More Debt
CAI research from early 2020 shows that delinquency rates remained more or less the same during the first 4 months of the year, a time frame that encompasses pre and post pandemic eras, in terms of COVID-19 being declared a national emergency. While the delinquency rate remained stable through much of the pandemic thus far, some warn of an impending uptick as banks begin to resume collection activities on delinquent mortgages.
In Real Life:
Feeling the Squeeze
Having just completed the 2022 budget for our community, my fellow board members, property manager, and I are feeling the squeeze. We normally budget for a 3% increase in certain key operating costs, but the 2021 actuals turned out to be closer to 5%. We are seeing a 10-15% increase in insurance premiums, and increased maintenance and utility costs. At the same time, we have more accounts past due than at any other time I can recall since 2014, when I joined the Board.
Maximizing Value
We are maximizing value by reducing utility costs and employing strategic vendor partners. We're saving on utilities through use of drought tolerant landscaping, closely monitoring water usage, and promptly fixing irrigation leaks, as well as by changing out light bulbs to LED bulbs. These use reductions actually add up to a lot of money over time. Our property manager is able to continue offering services at low rates through use of technology and automation from eUnify, which allows them to administer to multiple communities of various door counts with minimal staffing. Regardless of our savings, though, we inevitably will need to raise our assessment to ensure enough is going into reserves for long term amenity maintenance. Armed with a recent reserve study, we are prepared to make the case for an increase to our members.
Transparency through Technology
Building a budget in uManage by eUnify is a great way to maximize value and transparency at the same time. With Board Meetings going virtual for much of the past year and a half, transparency became a growing concern for homeowners. eUnify gives you tools to build comprehensive budgets with unlimited categorization options so your budget can be as detailed as you want. The approval process for the Association's budget is built in so Board Members can review and approve the budget online. Budgets can be created via import from Excel and can also be exported to CSV format from the system. An approved budget is used in a number of financial reports, providing better real-world insight to Board Members when it comes to creating more accurate budgets and planning for upcoming expenses. These reports can be made available to community members at large, as appropriate, so they can see exactly how their precious contributions to community's coffers are being spent.
The pandemic represented a shakeup in how most businesses operate. A key takeaway from the past year and a half is that technology made it possible for many of us to keep working. The work enabled by technology included the administration of planned communities. As we continue to face uncertain global trends, technological solutions, like those developed by eUnify, offer stability to management companies and community associations alike. Contact us to learn more about how our cloud-based mobile solutions can save time and money while providing stability and transparency.
Tags: eUnify HOA Budget