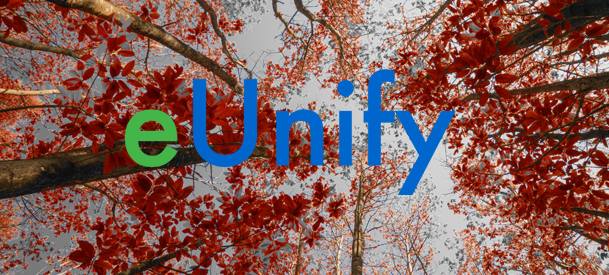 eUnify's main office is located in the suburbs of Phoenix, Arizona, which means that the advent of Fall is a long-awaited reprieve from triple digit heat and the start of chemically derived "pumpkin-spice" additives to be available on Starbucks menus. For places with actual seasons, Fall is a beautiful time of transition, with colorful leaves, crisp air, chunky sweaters, and boots. For HOAs, Fall is an important and busy season of budgets, elections, and messy yards to deal with. Consider how eUnify can help you manage each of these activities:
Budgets:
Key to preparing any budget is the ability to reasonably predict expenses. Keeping track of work orders for homeowner lots/units, common areas, facilities, and other community assets in eUnify's uManage platform allows for reporting on maintenance expenditures. uManage also supports the setup of recurring work orders for community-held equipment, such as pool filters, so you can predict and plan for regular maintenance. Without asset management and work order history, it's easy to fall into operating in a constant state of emergency, where things get fixed as they break, rather than maintained properly, ultimately adding up to higher costs for the community.
Elections:
Online voting is gaining popularity, and rules surrounding online election requirements are being detailed in state legislatures around the country. As with so many other activities, HOA elections are moving online. eUnify offers an eVoting module, complete with secure login access and options for setting quorum, eligibility, and proxy voting requirements. One vote is allowed for each lot/unit, and votes can be weighted by percent ownership for condo communities. Board members will see results as a whole, but will not see how any individual votes in a given election. In-person voting at annual meetings can be facilitated using uManage and Community Link for registration and proxy voting.
Community Link features a mobile application for Android and Apple devices. Homeowners will be reminded of elections, will be able to vote in elections from their smartphones, and will get results via push notification.
Messy Yards:
The colors of Fall blanketing front yards is a beautiful sight that invokes nostalgic memories for most, but for property managers, the season could require extra effort in enforcing an association's CC&Rs. Luckily, eUnify's uManage platform includes a mobile app, available in both the Apple App Store and Google Play Store. The uManage mobile app makes violation capture quick, easy, and reliable. The app syncs with the server database, but does not rely on constant data connection to operate. If you lose cell service on an inspection, you will not lose your work! Timesaving automation in uManage generates violation letters so that when you return to the office, everything is ready to review and send.
Contact us to learn more about how eUnify can help capture and track association activities, and help build an online community for homeowners. Fall into eUnify and spend more time enjoying the Fall season.
Tags: uManage HOA Violations eUnify HOA HOA Budget eVoting elections community link