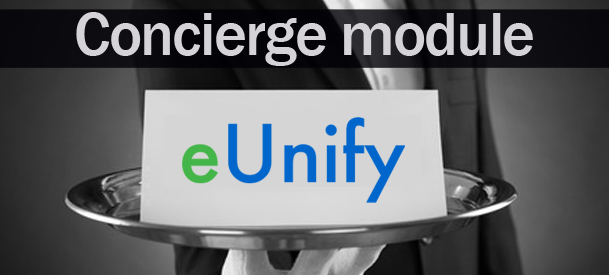 eUnify was born and raised in the suburbs of Phoenix, but it has an appreciation of the unique demands of city life. Our single-family association customers don't usually need to keep track of as much information on owners and residents as hi-rise buildings, so we've tailored our platform with flexible features that can enabled for specific properties. With a growing customer base in major metropolises around the country, eUnify has dedicated time and resources to developing functions our friends and customers in hi-rise condos need. Buildings in Chicago, Los Angeles, Portland, Seattle, and other great cities now enjoy the benefit of eUnify's Concierge module and other functions as a part of our complete management software package. These include:
Package Tracking:
Automated notifications send to the selected resident, and can display package status by unit number on lobby monitors.
Concierge Functions:
Concierge functions are designed to keep concierge staff apprised of special requests from residents.
Visitor Management:
Front-desk staff has visibility into visitor lists maintained in the system.
Vehicle Management:
Residents can update their portal profile and uManage database with vehicle information.
Passes:
Gate passes, visitor passes, and pool passes are all handled by this feature.
Tracked Items:
Keep track of any items such as key fobs, gate cards, lockers, wine cellar storage, and parking spaces.
Pets:
Residents can update their portal profile and uManage database with info and stats on pets.