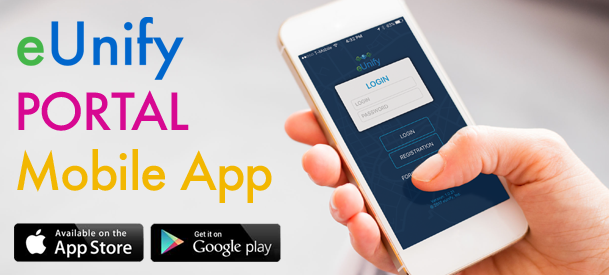 You've been asking and it's finally here! The eUnify Portals for homeowners and residents is now available as a mobile app in the Google Play and Apple App stores. The mobile version of the portal provides a clean, concise interface that's intuitive and easy to use. Homeowners can view their personal account information and community information in the new mobile app. Go to your app store and look for "CommunityLink" by eUnify, the beta version of our portal app. The portal app already supports easy access to information, but a more immersive experience is in the works.
Current Version:
View activities on your account, such as violations, work orders, and architectural plans
View personal account history
Make online payments
Access community documents
Read community announcements
Look up community events
Future Versions:
Two-way communications between residents and management
Push notifications for things like payment reminders and maintenance notices
Resident request submissions for submitting maintenance tickets, accounting inquires, reporting covenant violations, asking questions, etc.
Board capabilities, such as reporting and follow-up on management activities
eUnify is committed to growing its offering of systems and applications to service all the needs of association management. We call this industry home and are constantly adding to our cloud-based and mobile solutions. Be sure to check in with us from time to time to see what we're up to.
Tags: Mobile App portals