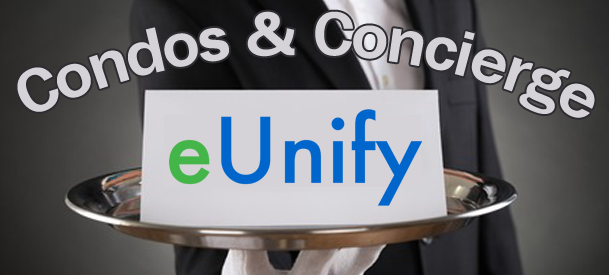 eUnify was born and raised in the suburbs of Phoenix, but it has an appreciation of the unique demands of city life. Our single-family association customers don't usually need to keep track of as much information on owners and residents as hi-rise buildings, so we've tailored our platform with flexible features that can enabled for specific properties. With a growing customer base in major metropolises around the country, eUnify has dedicated time and resources to developing functions our friends and customers in hi-rise condos need. Buildings in Chicago, Los Angeles, Portland, Seattle, and other great cities now enjoy the benefit of eUnify's Concierge module and other functions as a part of our complete management software package. These include:
Tracked Items:
Keep track of any items issued by the association or unique to the account or unit, such as key fobs, gate cards, lockers, wine cellar storage, and parking spaces. There are many creative ways this feature can be used to document and report on account or unit specific items.
Pets:
Residents can update their portal profile and uManage database with info and stats on pets. A dedicated pet report and management page help get the word out when a pet is lost and return them home.
Passes:
Gate passes, visitor passes, and pool passes are all handled by this feature. Residents can request passes from the portal and managers can create and send passes through the system as PDFs. System-generated QR codes that print on the passes tell building staff with a quick scan if a visitor's access and parking has expired, or whether a resident is allowed access to the pool.
Vehicles:
Residents can update their portal profile and uManage database with vehicle information. A dedicated vehicle report and account search by license plate number helps management identify vehicle ownership when someone parks in the wrong space.
Package Tracking:
Receiving rooms are busy places, especially around the holidays. Hi-rise buildings need a system to organize and track the many packages, dry-cleaning, and floral deliveries each day. With eUnify's package tracking, items are received with a simple scan and a little data entry. Automated notifications send to the selected resident, and a "Building Concierge" page can display package status by unit number on lobby monitors. Package reports and management page can keep track of an unlimited number of packages and display notification and resident pickup statuses.
Concierge:
Concierge staff can be given access to all necessary resident information and has control over the content and settings for the "Building Concierge" page that can be displayed on lobby monitors. Concierge functions also include visitor management, a shift log, and maintenance of account-specific instructions designed to keep concierge staff apprised of special requests.