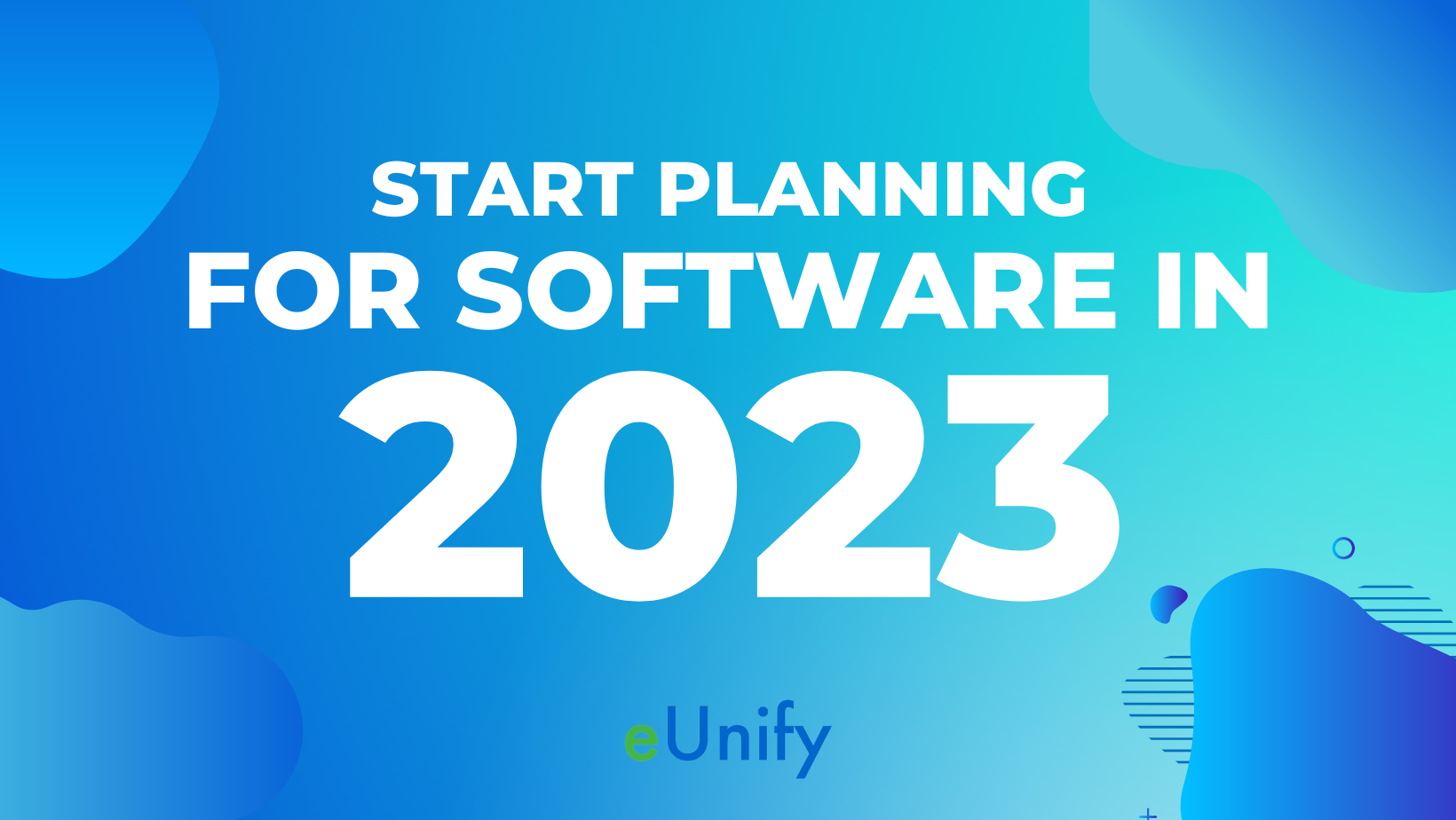 Hard to believe that we are hurdling towards the holiday season and will soon be arrive at 2023, armed with New Year's resolutions that we may or may not keep. Good riddance 2022! Some resolutions can't wait until after the holidays, though. Now is the time for small businesses to begin the year-end accounting crunch and make budgets and projections for the New Year. If you are planning on changing software, getting started now will give you enough lead time to ensure everything is set up and ready to go on January 1. In this end-of-year process, let's consider the adoption of new software, namely eUnify software, in terms of how it might fit in your budget, improve your operation, and adapt to your business, helping you meet your goals for 2023.
eUnify fits your budget.
Return on Investment with eUnify is immediate in several ways. First, eUnify offers efficiency gains in capturing and tracking covenant violations and other activities, which help you do more without adding more members to your team. Run an efficient business with a good core of employees and powerful software automation. Second, eUnify is a consolidated replacement of other products you might be paying for already. A consolidated approach means fewer vendors to work with, less finger-pointing between systems, and better control of integrated processes. Finally, eUnify software is priced per association, making it easy to predict costs as you grow and to recoup those costs as you price your services to association clients.

eUnify improves your operation.
With eUnify's cloud-based platform, all of your management tools and activities are fully accessible anywhere, anytime. Unlimited storage, data-encryption, disaster recovery, and roles/permissions-based access are built in to keep your business and valuable data safe and secure while offering convenient access and saving on IT costs. eUnify's mobile app is the best in the industry in terms of flexibility, ease of use, and stability.

eUnify adapts to your business needs.
We build software. While we are very much aware of the needs of our clients, we genuinely value client feedback and our biweekly system enhancements more often than not reflect customer feedback. We listen to your input as a part of our commitment to continual improvement. Enhancements are rolled out universally so all benefit and we never charge for any regular updates. You won't find another platform as nimble when it comes to implementing feature enhancements and client requests.

eUnify will help you meet your goals in 2023.
Whether these goals are growth, modernizing, simplifying, integrating, consolidating, or saving time and money, get started now on laying the foundation for a successful New Year with eUnify.


Tags: Software Mobile App eUnify