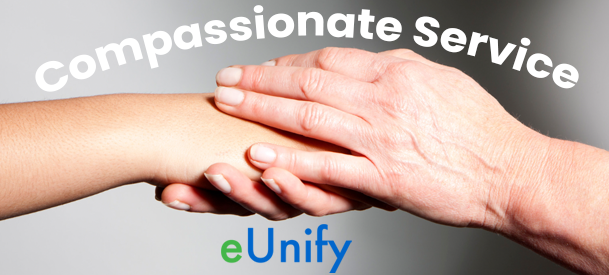 As a board member, you have a fiduciary responsibility to the association for the maintenance of common areas and enforcing the rules of the association's governing documents, all with the express purpose of preserving home values in the community. This responsibility can be a lot to take on, and it's becoming more difficult to uphold in these difficult times. In a recent conversation with one of my fellow Board Members, we were noting that some homeowners seem to be more aggressive in their approach to communicating with the Board. Our association's attorney confirmed that she is seeing an uptick in the number of aggressive incidents between homeowners and Board Members/Managers in the past couple of years. When I asked why this is the case, my fellow Board Member rather wisely pointed out that "everyone is grieving". Many have lost loved ones in this pandemic, some have suffered financial hardships, and all have lost certain freedoms and creature comforts that were taken for granted in pre-pandemic America. All of this grief and frustration is boiling over in our everyday lives, apparent in the number of travel tantrums seen in the daily headlines and in the general sense of civility taking a backslide. Here are some tips toward making management of community associations a bit easier in this era of grief and grievances:
Practice compassion
Many households are under financial and personal stress right now, which may impact their ability to pay assessments or fines, or even keep up with general lot maintenance. Stay patient and be sympathetic to their needs while still upholding your responsibilities by communicating with homeowners to understand what their situation might be. Work out a payment plan or a schedule for yard maintenance that gives reasonable time to comply without compromising on the expectation of compliance.
Remember Diplomacy
If homeowners are aggressive, dismissive, or combative, try to practice relentless diplomacy. Don't take the bait and argue, it will get you nowhere. At the same time, don't forget that the volunteering of your time for the maintenance and betterment of your community is in and of itself an act of compassion; you are not there to take anyone's abuse. You can shut down inappropriate dialogue by communicating expectations of engagement (such as no foul language or derogatory remarks), and are entitled to ignore abusive comments. In fact, you are not legally required to respond to anything beyond emergency requests and maintenance issues. Consult with your legal counsel on how to handle communications with homeowners who continue to maintain an adversarial stance.
Remain fair and impartial
Even though these can be very personal issue for homeowners, you must enforce the rules equally across the entire membership. Issue violations where appropriate but stay flexible with regards to escalation. I like to remind homeowners in my community that a violation letter is an invitation to reach out to management and the Board to discuss their particular situation and come up with a plan to address issues. We even changed the language used in our letters to be a bit softer and to explicitly remind homeowners in receipt of such letters that we want to hear from them and work with them on the noted issues.
Communicate frequently
Homeowners are more likely to follow rules when they understand the reasoning behind them. Even though everyone was given the same copy of governing documents when they closed on their property, it's not enough to assume that homeowners will read and understand these. Clearly provide additional reminders about association rules and policies. People need to be reminded of things sometimes. One thing we are doing in my association is including a topic on a specific section of the CC&Rs in each newsletter we send out to remind homeowners of what the rules are and how they apply in practical terms. For example, we clarified our trash receptacle rule by providing a list of options of where receptacles can be stored on non collection days to comply with the rule that they "not be in view of neighboring properties".
Listen to your membership
Pay attention to what your association needs during these difficult times. Does the community need additional street parking because more members are working from home? Are residents undertaking more home improvement projects? Are more residents competing to use common areas like grills or picnic spaces? These needs should inform your short-term decision-making. Ask your community manager to find additional ways to solicit input from members, including encouraging virtual attendance at open session board meetings, issuing membership surveys or creating a dedicated email account for suggestions.
Utilize your member portal
Your community has the option of using eUnify's CommunityLink portal, with powerful tools and resources for homeowners, such as, online payments, personal and account details (balance, open violations, status of architectural requests, responses to submitted Resident Request tickets). CommunityLink also serves as a central location for Board Members and Managers to post copies of newsletters, general communications, association documents, and announcements. Use this convenient platform to ensure your community is resourced for success as we navigate these unique times together.