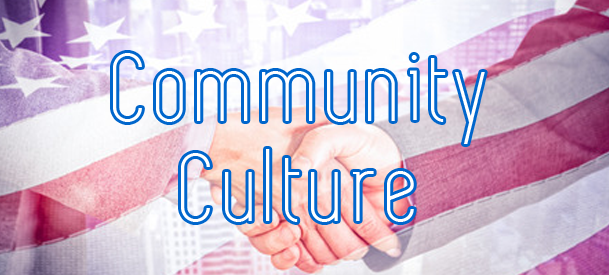 We spoke of HOAs as a microcosm of government in a previous post, and indeed, HOAs occupy the most local of spheres of secular governance in our lives. While the focus of the earlier post regarding HOA governance was to draw parallels in function to higher levels of government, including democratic processes and inherent checks and balances, the focus of this article is how we as individuals can shape the culture of our communities through thoughtful contribution and engagement. The following sections offer ways in which we can engage our communities and some reasons why we should.
Join Your HOA Board
President Obama famously said, "If you're disappointed by your elected officials then run for office." While perhaps an oversimplified statement, as it doesn't take into account the myriad reasons why we might not be able to simply "run for office", it does evoke the sentiment of Mahatma Gandhi, "You must be the change you want to see in the world." We might not have considered joining the HOA board because we don't want to take on more responsibilities, we aren't very political, we are shy in public forums, perhaps we think the community is running just fine, or maybe we just aren't interested in the idea. Let's address each of these common concerns separately:
Time/Responsibility: It is true that joining the board means sacrificing some personal time, but it can be a rewarding experience working with a team toward community preservation. Individuals and subcommittees take on different roles, so each member shares the burden of Board responsibilities.
Not Politically Inclined: Luckily, the scope of work involved for Board Members is both close to home and close to the ground; HOA Boards aren't tackling healthcare or tax reform, or other pie in the sky ideals, so the chances of political polarization are at least slimmer than in government. Community budgets, maintenance of common areas, and working with homeowners might elicit debate, but party politics matter little in performing these functions. You don't have to be politically savvy to have an opinion about your neighborhood or ideas on how to make it better.
Shy/Timid: Serving on the board doesn't necessarily involve much public speaking, so those more timid in public settings can offer their talents without the anxiety of being in the spotlight.
All is Well/Not Interested: If your community is running just fine without your help, then consider yourself lucky. You still might try and attend a Board Meeting, just to see how it is run. Boards welcome homeowners to attend meetings, but certain points of discussion might be conducted after you leave, such as any assessment delinquencies or other financial topics. You might learn from attending that there are ways you can contribute without joining the Board or sacrificing too much of your time.
Protect Your Investment


It's important to keep in mind that the primary function of an HOA is to preserve property values for all homeowners in the association. County and municipal governments are often pro-HOA because not only does it make enforcement of city code easier with HOAs maintaining their grounds and enforcing deed restrictions, the existence of HOAs helps preserve value for the city as a whole. Keeping up home values is something we can all get behind, and community involvement is a great way to build value. Whether you become involved by joining the Board, volunteer for cleanup efforts or community events, beautify your home, or befriend and assist your neighbors, engaging your community improves your home's value. Everyone wants to live in clean, safe, friendly, well-manicured neighborhood.


Improve Quality of Life
Eventual return on the financial investment of your home is important, but you probably bought your home as an investment in the quality of your life. The returns you can gain by being more involved with your community are far greater than the steady increase in your property value. Find ways to be more present in your HOA and neighborhood to continue that investment. Sometimes this is as simple as always saying "hi" when you pass someone at the mailbox, or checking in on elderly neighbors who are probably sick of the 24-hour news cycle and HGTV by now. If Federal budget cuts eliminate funding for certain local programs, we will need to take a more active role to care about and care for those around us. We might not need "meals on wheels" if we can walk a meal to a homebound neighbor.

A Tool for Engagement
eUnify offers a Resident Portal that can serve as a springboard for community involvement. Not only is the portal a convenient space to post announcements, documents, and events, it can also serve as a tool for discussion, organizing groups, and a great way to keep everyone up-to-date on association news. A mobile app version of the eUnify Resident Portal is in the works, which will give you real-time, mobile access to all of this information, while providing Board Members with a quick and easy way to get the word out on progress with the pool renovation, news of a lost dog, or reminders for upcoming meetings via push notifications. Learn more about the eUnify Resident Portals at http://eunify.net/webportals.htm.