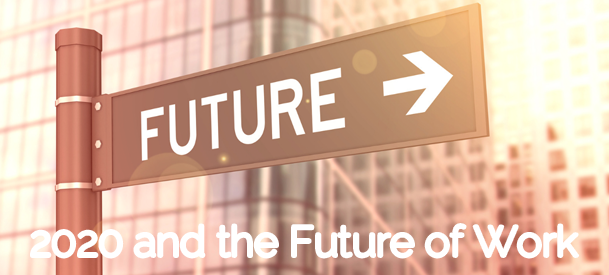 It's been a wild year. Looking back on the events of the past twelve months it's hard to believe all of that happened just in 2020; over 300,000 dead, millions unemployed, food insecurity surging 400%, streets filled with protesters, psychological suffering, an election, and the successful development of multiple vaccines with the promise to help restore some of what was lost. Through all this, we had to learn how to live with more distance between friends, family, and coworkers, how to home-school, work remotely, and fight off cabin fever. For most, it's been a year of stress and uncertainty, pain and loss. I think we're all ready to put the year to bed and wake up in the new year with brighter prospects. If social media is a reliable indicator of society at large, the good news is that the top trending hashtag on Instagram for 2020 BY FAR is #LOVE. Maybe this wild ride has helped us prioritize what really matters(?).
We might get back to "normal", but some things will never be the same. One key example is the way we work, even in the community association industry. These are a few of the trends in how work has evolved and how eUnify can help you keep up:
Distributed Workforce:
2020 was the proof-of-concept year for the working from home model. In the past nine months, we've proven that many of us could ditch the daily commute to an office and complete our daily tasks from home, or anywhere, really. This massive shift has inflated certain housing markets as workers in high-rent cities realized they could live a bit larger in less populated areas. Some less cosmopolitan locales even began offering monetary incentives to benefit from this big city brain drain. It's unlikely for many of us to ever be completely anchored by an office cubicle again. For one, businesses have invested millions in new technologies and home office setups for their employees. Even businesses holding onto commercial office space will need to continue with a staff rotation to maximize physical distancing through all of next year as vaccines make their way through the population. eUnify offers a technology platform that fully supports a distributed workforce without the million-dollar investment. From inception, we built our products with a focus on anytime/anywhere access and shifting the technological burden away from clients by offering cloud-based and mobile solutions.
Online Applications:
Moving systems online, or in the cloud, enables all this remote work. Employees need remote access to work from home. While this can be accomplished through remote desktop and networking solutions, applications designed and built as cloud-based solutions are more agile and require less in-house maintenance. For example, with a platform like eUnify's, a business can forego the expensive servers that need in-person maintenance because our products are housed with Amazon Web Services, guaranteeing the best available security and disaster recovery protocols, with full redundant backups of all databases. Your data is safe on our servers. We keep everything updated and backed up, so you don't have to spend thousands of dollars on hardware that has to be replaced periodically. All you need is a browser and a mobile app you can download for Apple and Android devices.
Outsourced Labor:
Many businesses have turned to outsourced labor to complete tasks that are cumbersome outside of the office environment, and time-consuming even in normal times. Paper mailings is a perfect example of this. The time and equipment required to produce thousands of mailings in-house just isn't worth it. That's why we partner with LetterStream through a seamless integration that allows you to send violation and architectural letters, as well as mass mailings and statements without ever touching any paper. With a few clicks, your mailings are pushed to LetterStream's system and its dedicated production team prints, stuffs, and mails everything for you. In our uManage platform, you can run reports on mailing costs, see tracking info for certified mailings, and view PDF proofs of the letters printed and mailed. eUnify also works with several dedicated accounting firms that can handle your accounting needs in our uManage system. Stay focused on the tasks that add value to your business instead of labor that can be outsourced easily and economically.
Integrations:
Inevitably, the office, whether in the traditional sense or in our new at-home configuration, is powered by a small ecosystem of applications and vendors. eUnify helps consolidate functions into one platform both by offering complete communications, operations, and accounting functions in its system, and by integrating with strategic partners, such as other industry solutions for accounting, LetterStream for outsourced mailing, Strongroom from avidXchange for payables, and a handful of banks for lockbox payment processing, reconciliations, and account lookup, among other banking functions.
We look forward to working with you in the new year to help you empower your remote workforce and make your operations more efficient. Cheers to a better 2021!