Goodbye 2016, it's nice to see you go! And what better way to close out '16 than look back at some of the top eUnify blog posts from the year:
eLections with eUnify's Online Voting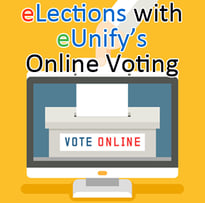 The season of elections is upon us, bringing with it challenges inherent to neighborhood politics. Changes in dues, reshuffling of the HOA board, and ballot measures to amend governing documents or approve projects all carry the potential for charged emotions and political interest. On top of all that, there are the basic logistics of producing and sending out mailers to homeowners. In order to alleviate some of the headache that comes with elections, online voting is gaining popularity, and rules surrounding online election requirements are being detailed in state legislatures around the country.
Website vs. Portal - Do You Know the Difference Between the Two?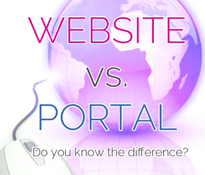 Sometimes the terms "website" and "portal" are used interchangeably, and the usage isn't entirely inaccurate but do you really know the difference between website vs portal? By definition, a website is a location on the internet that is unique and which is accessed via a web browser using a specific URL (web address). Portals are also accessed via a web browser and specific URL, but content is login protected and user-specific.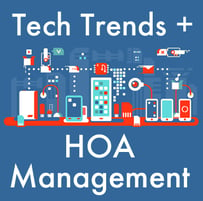 General trends in technology over the past decade are beginning to have a big impact on HOA management. Very few software titles catering to the needs of property management were available up until fairly recently. If you attend conferences technology topics are inevitably on the speaking agenda, and trade show floors are dotted with software vendors (it's not just landscapers, law firms, and banks filling all those booths anymore).Two major trends are having the biggest impact on property management companies; cloud computing and mobile technologies.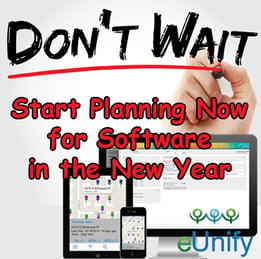 Hard to believe, but we are hurdling toward holiday season and will soon be arrive at 2017, armed with New Year's resolutions that we may or may not keep. Some resolutions can't wait until after the holidays, though. Now is the time for small businesses to begin the year-end accounting crunch and make budgets and projections for the New Year. If you are planning on changing software, getting started now will give you enough lead time to ensure everything is set up and ready to go on January 1. In this end-of-year process, let's consider the adoption of new software, namely eUnify software, in terms of how it might fit in your budget, improve your operation, and adapt to your business, helping you meet your goals for 2017.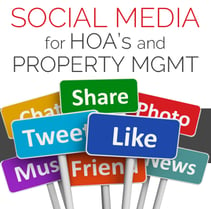 Chances are, in addition to a website, your HOA or Property Management Company uses and/or participates in some form of social networking. Whether it is Twitter, Facebook or YouTube, social media is a great way to share information as well as build an active online community. Social media can be used to remind members about upcoming board meetings and other community events, open discussion forums for planned maintenance projects, or gather feedback from residents regarding community topics.

eUnify wishes you peace in 2017, Happy New Year!
Tags: Software Property Management uManage eUnify cloud eVoting online voting elections