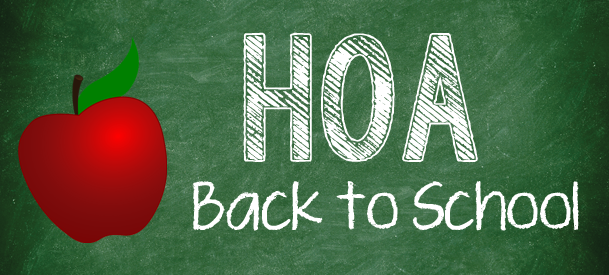 Its Back to School time and that means for your HOA too! Whether it's board members, community managers or even homeowners, education is always a good thing. Here are 3 HOA blogs for 'Back to School':

You've just been elected to your Homeowners Association Board, Congratulations! Now it's time to become more educated. Are you ready to go back to class?
Here's 5 Reasons Board Memebers Should Go Back To School >


If you live in a planned community, you or various of your neighbors may decide to join the board of your homeowners' association (HOA). It's a way to get involved and to have a say in how your community maintains its quality and acts according to the rules. These are rules that all homeowners agreed to when they bought in.
Read About Homeowners' Assocation Boards: Rights and Duties >


Association homeowners and board members as well as management companies seek qualified professionals to manage their communities. Obtaining the CMCA certification will give both you and your employer confidence that you have the specialized skills they need. Here are 2 great resources.
Community Assocation Managers International Certification Board >
California Certification Programs >