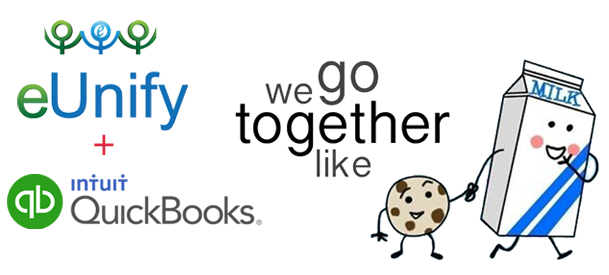 eUnify integration with QuickBooks empowers small business owners with technology used by large companies. Mom and Pop property managers and newcomers to the industry can take full advantage of the same full-fledged operations platform and resident portals used by the big fish in the HOA pond. Industry-specific accounting titles are great, but if your budget limits exploring those options, or if you simply have found your stride using QuickBooks or Sage, you will find that these two actually scale pretty easily as your business grows. Plugging eUnify into QuickBooks will energize your whole operation with powerful management technology.
eUnify + QuickBooks = _____________
Savings
Save on IT costs, including more expensive accounting software and additional hardware for the office. eUnify gives you options for process automation and mailroom outsourcing to save on personnel and other hard costs, and also provides unlimited secure cloud storage for all your files.
Account Synchronization
Accounts and transactions entered in QuickBooks effortlessly sync with eUnify overnight. Homeowners have convenient access in the portal to view their balance and transaction history, update their contact info, and make online payments.
Data Maintenance
As homeownership changes, accounts become inactive, contact names, emails, and phone numbers are updated in QuickBooks, all of that information is synced with eUnify. QuickBooks remains your primary account database, and eUnify your primary operations platform. As homeowners update contact info in the portal, eUnify updates the management database so violation notices, architectural committee decisions, and general correspondence always go to the right place.
Payment Processing
Payments made online through the portal are posted back into the relevant QuickBooks customer file without any manual effort. Opening each company file to import transactions is time-consuming, especially if you have a large portfolio. eUnify integration is able to post payments behind the scenes to save you all of that time and effort. We are even working to make lockbox and other payments with your association bank post into QuickBooks as a part of this nightly integration process.
Perfect Pairing
If QuickBooks works for you and your operation, eUnify is the solution to help you handle all other aspects of property management. QuickBooks + eUnify is as good as milk + cookies.