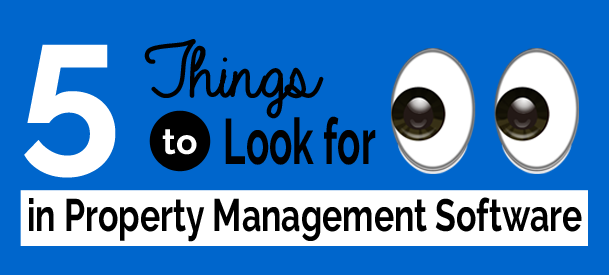 HOA Property Management software has evolved. A growing number of managers are replacing pen and paper with tablets and smartphones on compliance rides and even HOA boards are discovering the benefits of association resident portals with important functions, such as, online payments, homeowner accounts, eBlasts, and community calendars. While the industry as a whole has been slow to adopt new technologies, many property management companies are realizing the competitive edge software can provide by streamlining operations and making it easier to provide quality service to HOA clients.
Technology should simplify life for board members and aid property management companies in growing business, going paperless and helping managers effectively do their job. When evaluating software options with technology firms, before scheduling a demo with a software company, compile a list of key functions and business requirements in order to evaluate how closely a potential software solution aligns with your specific needs. Here are five important factors to consider when looking for a technology solution:
1. Scalability

Whether your company is managing one or a thousand associations, find a product that empowers your company to accomplish core functions with a flexible, affordable, web-based platform.
2. Accessibility

Look for a solution that is fully hosted (cloud-based). This will eliminate the need to acquire and maintain expensive server hardware, and enables system accessibility with only an internet connection and a browser.
3. Mobility

A powerful mobile application for smart phones and tablet devices will help make managers truly mobile.
4. Innovation



With the ever changing rules, regulations and laws, it is important to choose a technology solution that is committed to continually innovating, evolving and growing to match your business needs.
5. Integration

Make sure that the new software will be able to integrate with platforms you are currently using.
Technology is the future of the industry. Don't get left behind. Download the 2016 eBook to Choosing Property Management Software to learn more in depth about these factors.